Feeling Out
the Future
An International Platform for Pioneering Ideas
As an international platform for knowledge transfer, Forecast offers pioneers from anywhere in the world working in various disciplines the chance to work with accomplished mentors toward bringing their projects to fruition, and to present them to the public. Forecast transcends the boundaries of disciplines and genres to provide insight into creative production processes, and makes space for the questions on the minds of the next generation of trailblazers.
Accomplished Mentors Offer their Expertise
For each edition, Forecast selects six mentors of various disciplines who offer interested participants their expertise in specifying and realizing their pioneering project ideas. The following mentors are participating in the current edition of Forecast in 2016/2017: curator Hou Hanru (CHN), designer Max Wolf (DE), video artist Bjørn Melhus (DE/NOR), architect Philippe Rahm (CH), choreographer Richard Siegal (USA), and composer Jennifer Walshe (IRL).
From the Call for Proposals to the Forecast Festival
Forecast encourages interdisciplinary exchange and public discussion on the ideas of the future. From October 1 to November 30, 2016, creative minds from anywhere in the world working in various disciplines were asked to submit their proposals. Of more than 450 concepts, Forecast has invited 30 applicants to discuss their ideas and present them to the public at the Haus der Kulturen der Welt (HKW) during the Forecast Forum from March 31 to April 1, 2017. At the end of the Forecast Forum, each of the six mentors has selected one concept to accompany to its realization. The outcomes of these collaborations will be presented October 20–21, 2017, at the Forecast Festival at the HKW.
Testimonials
We are in a period of profound change. New ways of thinking and creating are growing increasingly important; these, however, require space to unfold and take shape. Forecast is the embodiment of this space. Young, talented individuals from around the world can experiment with new projects in tandem with mentors, pioneering bold and groundbreaking new paths. This is why I was delighted to take on the patronage of the Forecast Festival at Haus der Kulturen der Welt. I greatly look forward to the results that will be presented there this fall. I wish the artists and everyone involved in their projects every success!
— Sigmar Gabriel, Federal Minister for Foreign Affairs, Patron of Forecast
Young artists search for inspiring experiences, whereas established artists can stall within fads. Freo Majer's concept to let young artists design the future under the mentorship of more established peers is right on target: authentic creativity and innovation always have to be provocative. Art by itself is consciously without aim, and therefore vital for our future. As Walter Benjamin stated: "Art is the governor of Utopia".
— Prof. Dr. Hartmut Esslinger, HonRDI, Designer
First Edition of Forecast 2015/2016
If you would like to find out more about Forecast as a platform for pioneering ideas, have a look at our website from the first edition (2015/16).
Advisory Board
Stephan Abarbanell
Managing Editor of the Culture Department, Berlin-Brandenburg Broadcasting
Dr. Gerhard Brunner
Director Emeritus, Executive Master in Arts Administration, Zurich
Prof. Dr. Hartmut Dorgerloh
General Director of the Foundation for Prussian Palaces and Gardens
Martin Hoffmann
Cultural manager
Prof. Barbara Kisseler †
Minister for Cultural Affairs, City of Hamburg
Annette Kulenkampff
CEO, documenta Kassel
Prof. Dr. rer. nat. Christoph Meinel
Director, Hasso-Plattner-Institut, Potsdam
Prof. Dr. Burkhard Schwenker
Chairman of the Supervisory Board, Roland Berger Strategy Consultants
Under the auspices of
Sigmar Gabriel
German Foreign Minister
Thorbjørn Jagland
Secretary General of the Council of Europe
Forecast is a project by Skills e.V. in cooperation with Haus der Kulturen der Welt. It is supported by the Federal Government Commissioner for Culture and the Media.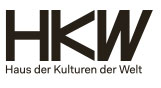 Supported by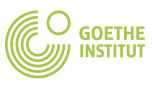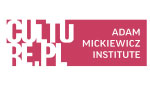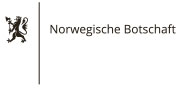 Presented by