Max Wolf
Negotiating between Humans and Machines
"When designing digital interactions, we have to take on two different perspectives—that of the human and that of the machine."
The German designer Max Wolf specializes in creating innovative and surprising solutions for virtual and analog spaces. Wolf works with MESO Digital Interiors, the company he cofounded, at the intersection of technology and design.
In the field of media system design, Wolf finds sophisticated ways for people and machines to interact, and invents novel uses of software-supported technologies such as projections, LEDs, and sensors.
Over the past twenty years, Wolf's company, MESO, has been responsible for multimedia installations for clients including BMW, Siemens, and Bayer Material Science. His projects range from conceptual design studies and interactive façades to designing systems for entire museums. Wolf developed a set-up that projected an array of reactive textures onto the site-specific installation The Theatre of Immanence at Portikus in Frankfurt am Main. He has also created futuristic dashboards for many Hyundai concept cars. And for KUKA's headquarters in Augsburg, MESO recently installed a showroom featuring interactive and controllable industrial robots.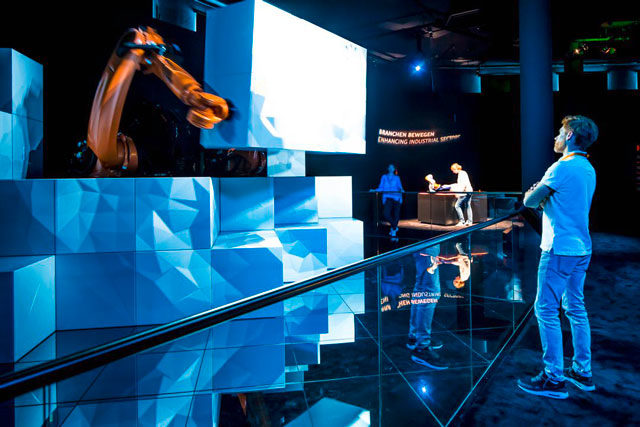 Wolf's conceptual design projects have been exhibited in museums such as Haus der Kunst in Munich, Tokyo Designers Block, the Design Museum in London, Kunsthal Rotterdam, and the Centre Pompidou in Paris.
Alongside his work as an industrial designer, Wolf has been a visiting professor in Digital Environment Design at the New Academy of Fine Arts in Milan, in product design at the Hochschule für Gestaltung in Offenbach, and in media design at the Bauhaus University in Weimar.
Photos: Tisch13, MESO